Friends of Churchfield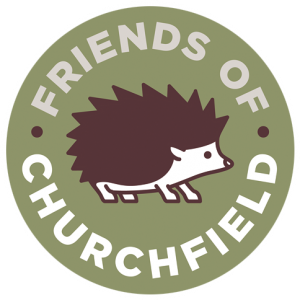 The Friends of Churchfield are local people who help to maintain this community open space, enhancing the biodiversity by undertaking planting, and therefore increasing the wildlife. A Heritage Lottery Grant in September 2015 enabled the Friends to improve access for wheelchairs and buggies, and provide information by installing information boards, documenting the history and biodiversity of the field and its surroundings.
The Friends organise local activities including Big Garden Birdwatch, Bat walks, Christmas Tree dressing and Carol events, and local Brass Band Picnic in the Park events.
Membership Details
---
Member Status: 
Full
---
Year formed: 
2010
---
Date joined
3/8/17
---
Group Status
Constituted Organisation
---
Location
https://w3w.co/sulk.unearthly.famines
---
Accessibility
Partial
---
Natural Kirklees Public Liability Insurance Policy Number
RSAP7130378200/101
---
Find out more
Website
https://www.friendsofchurchfield.org.uk/
---
Facebook
https://www.facebook.com/friendsofchurchfielddenbydale/
---
Areas of Interest
Allotments, Health and Wellbeing, Outdoor Recreation, Parks and Open Spaces, Wildlife and Biodiversity, Woodlands
---
Group Location
Denby Dale (Denby Dale)
---
Organisation Contact Details
Group Email
info@friendsofchurchfield.org.uk
---
Chair
Oliver Smith
---
Secretary
Kate Tunstall
---
Treasurer
Michelle Evans
---