Useful Documents & Resources for your projects
On this page you will find a growing selection of important and useful information that can help you in the realization of your projects. Depending on our capacities we will add to the list bit by bit. If you have any suggestions or interesting resources, please feel free to contact us and we will add them to our database.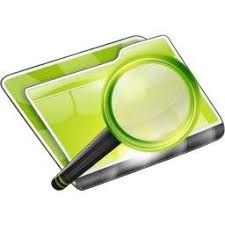 Browse Documents by Category
Advice for new groups
If you want to set up a new group or formalise an unconstituted one, you will find our sample constitution here to download and amend to meet your groups requirements.
---
Risk Assessments
The documents Natural Kirklees provide in this section have been drawn from our Insurance Broker's guidelines and various group members. It is a condition of the public liability insurance we provide that a risk assessment is undertaken for each activity a group undertakes.
These documents are merely samples to guide you through the assessment process. Some are editable and a blank sample is provided for you to download should you wish, but it is essential that you undertake your own assessment and take any actions to mitigate the risks.
If you hold public liability insurance via Natural Kirklees and are about to undertake an activity that is not standard garden maintenance or may be consider hazardous as a result of the risk assessment – please CHECK HERE to identify if the activity is covered under the insurance policy. If considered hazardous we recommend you engage professional contractors and check that they hold their own insurance.
You will also find in this section what our brokers call risk directories and checklists – these are information about specific risks and advice on how to mitigate the risk.
---
Small Grant Applications
Here you will find the Small Grant Scheme Application Form. However, we have closed the scheme for this year. We will publicise, via our newsletter and Facebook, should we be able to offer a scheme next year.
---
Meeting minutes
Here you will find the minutes of our Annual General Meetings, Trustee Minutes, Quarterly Meeting Minutes and any meetings with the council or other bodies.
---
Natural Kirklees CIO Information
Here you will find each year's accounts for Natural Kirklees since its incorporation in 2017 and other documents such as it's constitution, application forms for trustees and information about the role of trustee.
---
National and Local Government Advice
We will post any local or national government advice documents here for your group to download.