Meet the Trustees
As a CIO, Natural Kirklees is run on a day to day basis by its Trustees. Trustees are elected at an Annual General Meeting of its members in line with our constitution or co-opted by the existing Trustees, between these meetings should the need arise. As of 1st July 2022 the Trustees are:
Ed joined Natural Kirklees as a trustee when it became a CIO in 2017, at the time, being the secretary for Friends of Beaumont Park. From June 2019 acted as treasurer for Natural Kirklees and in January 2022 took over as chair.
---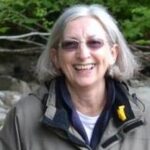 Joan was a key player in the formation of Natural Kirklees being part of its predecessor Kirklees Wildlife and Landscape Partnership. Also active in Honley Village Community Trust Joan has been a trustee and secretary of Natural Kirklees since its incorporation.
---
Julie is the most recent appointee as a trustee becoming treasurer in November 2022. A linchpin of the Visitor Centre team for Friends of Beaumont Park, she is in charge of the funds.
---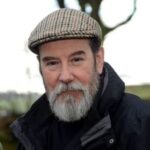 Tim, like Joan was key in the establishment of Natural Kirklees being one of the management team in Kirklees Wildlife and Landscape Partnership, while also acting as chair for the Friends of Rectory Park. Until January 2022 Tim led Natural Kirklees as chair but has stepped back slightly to enjoy travelling but continues to oversee the tool store at Wilton Park
---
Christine Senior – Beaumont Park Tool Store
Christine joined as a trustee in March 2019. While looking after the tool store in Beaumont Park, Christine is helped set up and continues to be involved in Friends of Ramsden Road and Friends of Honley Old Wood.
---
Phil Slater – Social Media
Phil joined us as trustee in September 2020 and looks after Natural Kirklees Facebook. His experience in virtually every group around Denby Dale and in particular Cliffe Woods Conservation Group, Friends of the Dearne and Ten Villages Conservation Group is a great asset.
---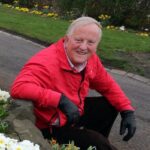 David also joined in September 2020 and is also a trustee of the Friends of Beaumont Park. He is well known locally as the mainstay of events in the Park and manages the Visitor Centre.
---
Stefanie joined as a trustee in October 2022. She has designed and developed our new website and will maintain it in the future. In addition, she is a member of Rotcher Wood Slaithwaite, a published writer and freelance editor. Stefanie is very committed to taking care of all aspects of our web presence.
---
Kat Wooley – Facebook and Social Media
In her day job Kat works for a well known wildlife conservation charity, but based in Doncaster. She is extremely connected to and passionate about the landscape and wildlife. Outdoor spaces whether that is parks, or national parks, form an important part of life to enjoy and relax in and to share this with her son and see him enjoy it makes her beam. For her the connection to nature is something everyone should have access to for their health and wellbeing.
---
To contact any trustee, email the above addresses or info@naturalkirklees.org for any of the others.