Birkby Community Wildlife Garden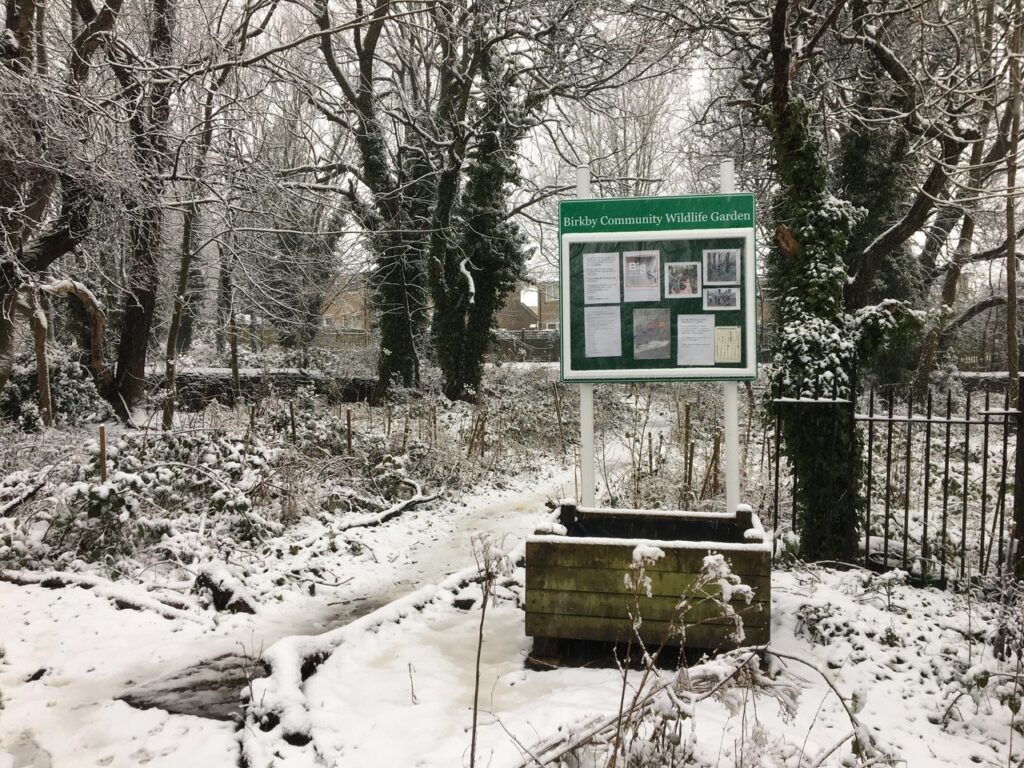 Project Title
Public Signage for Wildlife Garden
Description
The Birkby Community Wildlife Garden has been developed by our group of volunteers over a period a little over 2 years, from a small area of overgrown urban woodland subject to abandonment and fly-tipping, into a conservation garden accessible to the local community and visitors from further afield. The woodland has been subject to a minimal but judicious amount of thinning with the introduction of a greater variety of native species trees and shrubs. A great deal of effort has gone into tackling the substantial Japanese Knotweed infestation and this is ongoing. The garden now incorporates footpaths and bird and bat nesting boxes and other introduced features. Our emphasis is on promoting diversity of plant and animal species and in their conservation and encouraging access for quiet enjoyment and education. Our project has operated under the guidance of Kirklees Volunteer Officers and under the umbrella of Natural Kirklees. We are at a stage now when we require good quality signage to explain to visitors about the history and features of the site. We have identified that a noticeboard would be preferable to fixed lectern type information boards. Not only is this a cheaper option but it allows for the renewal of information over time and is likely to be less prone to vandalism. Accordingly, we would like to purchase a 2 bay A2 lockable, aluminium noticeboard considered to be the most economical of the product range.
Benefits
We feel sure that the incorporation of improved and informative signage will give the site a status and recognition that will enable us to engage more local volunteers and to win a greater degree of respect and support for the good upkeep of the site from near neighbours and passers by. The information board will inform about the continuing evolution of the wildlife in the garden and the needed participatory efforts of volunteers to sustain this, thereby hopefully creating a positive feedback process in which the garden benefits.
We anticipate a widening of the public access to our site, including the local nursery and infants school (Birkby N&I) and family visitors from the near neighbourhood. Our objective is to ensure that this can be a learning experience with regard to conservation and nature/ wildlife identification and understanding.
Report
Birkby Community Wildlife Garden were very pleased to be recipients of one of the NK grant awards and with a small top up from other funding we were able to purchase a smart noticeboard to be installed at the garden, informing people of the work being undertaken there as well as about other local community initiatives. We just managed to install the noticeboard prior to the Christmas Covid lockdown. There have been many visitors to the community garden during the lockdown period and this small enclave within the urban area has served as a quiet area for retreat and contemplation and children's play.
Award
£504.26